When you have a blog, content is king. Unfortunately, writing an article takes a lot of time if you are doing it yourself and it can cost a lot of money if you pay someone else to do it for you. As much as I like to write, I must admit my curiosity was piqued when I came across the numerous ads for Jasper, an AI copywriting tool that claims to speed up your writing by at least five times.
Jasper is not the only AI copywriting software on the market, but it seems to be the most prominent one. On TrustPilot, customers have left over 1,477 reviews on Jasper.ai and it has an average score of 4.8/5; on G2Crowd, 410 reviews for an average score of 4.8/5; and on Capterra, 601 reviews for an average score of 4.9/5.
These are very impressive numbers, so much so that I wondered if they were fake. To find out if that's the case, I signed up for an account on Jasper.ai.
What is Jasper.ai?
Jasper.ai (formely known as Jarvis.ai) is an artificial intelligence based on GPT-3, a technology that relies on deep learning to generate quality content. It is said that the content produced by GPT-3 is so good that it cannot be distinguished from content written by an actual human. It's a bold claim for sure, but I would be inclined to believe it as I've seen how StyleGAN – another AI technology based on deep learning – can generate extremely realistic pictures of people who do not exist.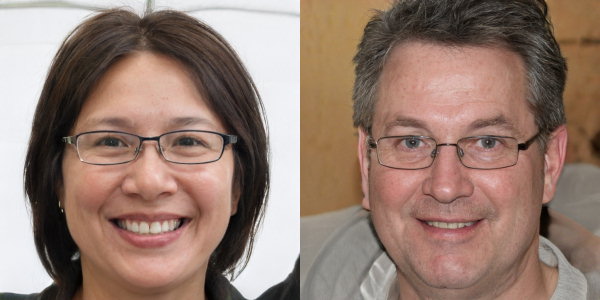 While the technology behind GPT-3 is complicated, Jasper.ai itself is rather intuitive. Still, it's useful to understand how the AI "thinks" and that's why the team behind Jasper.ai offers a bootcamp where you can learn how to get the most out of the tool. It takes about an hour to complete it and I believe it's fully worth it. There is also a Facebook group where Jasper' users can share tips and advice.
Templates: the core of Jasper.ai
Jasper.ai claims it can help you create content of all sorts and it does so through "templates". Each template is a skill in which Jasper.ai has been specifically trained and they are over 50 of them organized in the following categories: frameworks, email, website, blog, ads, ecommerce, social media, Google, video and SEO.
For instance, Jasper.ai can generate content for your blog posts through the following templates:
Blog Post Topic Ideas – Brainstorm new blog post topics that will engage readers and rank well on Google.
Blog Post Outline – Create lists and outlines for articles. Works best for "Listicle" and "How to" style blog posts or articles.
Blog Post Intro Paragraph – Blast through writer's block by letting Jasper write your opening paragraph.
Blog Post Conclusion Paragraph – Wrap up your blog posts with an engaging conclusion paragraph.
It can help with your digital marketing through the templates below:
Facebook Ad Headline – Generate scroll-stopping headlines for your Facebook Ads to get prospects to click, and ultimately buy.
Facebook Ad Primary Text – Create high converting ad copy for the "Primary Text" section of your Facebook ads.
Google Ads Headline – Create high converting ad copy for the "Headlines" section of your Google Ads.
Google Ads Description – Create high converting marketing copy for the "Description" section of your Google Ads.
Video Titles – Create engaging, click-worthy titles for your videos that will rank on YouTube.
Video Script Hook and Introduction – Create a video intro that will capture your viewers' attention and compel them to watch all the way through.
It can also improve your already-existing text thanks to the following templates:
Explain It to a Child – Rephrase text to make it easier to read and understand.
Sentence Expander – Expand a short sentence or a few words into a longer sentence that is creative, interesting and engaging.
Content Improver – Take a piece of content and rewrite it to make it more interesting, creative and engaging.
Finally, there's the long-form assistant, which is one of the main selling points for Jasper.ai. Unlike other templates where you are limited to a single use-case, the long-form assistant allows you to write a full piece of content from start to finish, which is great for blog posts, landing pages, long emails, white papers and even books.
I cannot list all templates, but it's safe to say that whatever your needs are, it's likely that Jasper.ai has a template for it. If it doesn't, you can ask for a new template to be created and the team behind Jasper.ai will evaluate your request.
Can you expect quality content?
Factual correctness: Jasper' main weakness
Right off the bat, I must insist that you cannot merely feed data to the AI, push a button, and have it write content for you. Jasper.ai can create proper sentences and has a surprisingly good grasp of grammar, but it has no real understanding of what it's writing about. Factual correctness is its Achilles heel.
Take for instance this intro paragraph that Jasper.ai generated for a blog post on how Bitcoin works:
Bitcoin is a decentralized digital currency that offers an alternative to government-issued currencies. It was created in 2009 by an unknown person using the alias Satoshi Nakamoto. Bitcoin has grown in popularity since then, with various businesses accepting them as payment and many other people trading them on exchanges such as Mt. Gox or other places like LocalBitcoins.com.
Note that I didn't edit the paragraph above; this is a raw output from Jasper.ai. While it's good, there is one important mistake: Mt. Gox declared bankruptcy and closed in 2014. It is currently mired in lawsuits and it cannot be casually presented as an exchange where people trade Bitcoins.
Now, this mistake is easy to spot if you have knowledge of Bitcoin, but if you use Jasper.ai to generate long-form content, then your text will need thorough proofreading to assert that the information is accurate. More importantly, this means you cannot rely on Jasper.ai to write on a topic on which you know nothing about.
Examples of content generated by Jasper.ai
Below, here are three other paragraphs generated by Jasper.ai to give you a better idea of what you can expect. Again, these are raw outputs – I didn't rework the text.
What is the best programming language to learn? – The best programming language to learn is one that works for you. The one that makes you a better programmer and helps you get work done without too many headaches. You should take into account your current skill set, whether or not you like to read documentation, how well you work with others, and what the job market looks like for that language.
How was the microwave invented? – The microwave was invented in 1947 by Dr. Percy Spencer, an American physicist who was testing out a new type of magnetron at the time. The magnetron he was testing produced electromagnetic waves that were just the right size to heat food, so he decided to investigate further. He placed some popcorn kernels near the device and waited for them to pop before realizing just how well his invention worked.
How to be successful as a freelance writer? – Becoming a successful freelance writer means building your portfolio, finding clients, producing quality work on time, and doing it all for an attractive rate that will keep clients coming back to you. Clients are drawn to freelancers who can produce high-quality work fast, so it's essential that you hone your writing skills and learn how to write quickly without sacrificing the quality of your work.
From the examples above, I can affirm that Jasper.ai really shines when you need to generate ideas or beat the dreaded writer's block. In this regard, it does speed up the content creation by a factor of two or three. However, you might spend more time fact-checking your articles since the AI can't be relied on for accurate data. As such, Jasper.ai isn't meant to be a substitute for writers, but rather a tool that may assist them in writing content more quickly.
Should you fear plagiarism?
According to its developers, Jasper.ai is supposed to produce content that is unique. Yet, its sentence-building capability is so powerful that I had to question the truthfulness of this statement.
While doing my research, I discovered that many writers had the same concern than I. They ran their AI-written content through plagiarism checkers such as Copyscape and Quetext and realized that, yes, the content was unique, even though they might have generated over 100,000 words. Very impressive!
That being said, the developers of Jasper.ai are aware that many of their customers still find value and peace of mind in running their text through a plagiarism checker after writing their content. This is why they offer integration with Copyscape. However, it's only available in the Boss Mode and you have to pay extra for it.
The pricing of Jasper.ai
Jasper.ai offers two price points to their customers: the Starter Plan and the Boss Mode. They come with a 5-day money back guarantee and they can be used by anyone in your team at no extra cost.
The Starter Plan
This plan starts at $29 USD per month or $288 USD per year. It's more affordable than the Boss Mode, but it offers fewer features. Most notably, you do not have access to the long-form assistant template. This price point is more suitable to people who are looking to write short content like headlines, descriptions, introductions, conclusions, etc.
You can generate up to 20,000 words per month with the Starter Plan, but you can raise that limit if you are willing to pay more. This can be done by scaling up your plan or by buying a one-time bonus word pack.
The Boss Mode
Unlike with the Starter Plan, you have access to the long-form assistant template. This makes the Boss Mode much more appropriate for people who are looking to generate long-form content such as blog posts or social media posts. Moreover, it offers integration with several third-party tools to improve your content creation:
It integrates Grammarly to verify that your sentences contain no grammar or spelling mistakes. This comes at no extra cost to you.
It integrates Surfer SEO to improve your likelihood of ranking well on Google. However, you will need to pay for your Surfer SEO account, which costs anywhere from $59 USD to $239 USD per month, depending on your plan.
It integrates Copyscape to confirm that your articles are plagiarism-free. You have to pay $0.03 USD for the first 200 words plus $0.01 USD for each additional 100 words.
The Boss Mode allows you to generate 50,000 words per month and, if you need a higher limit, you can do so by scaling up your plan or by buying a one-time bonus word pack. The Boss Mode starts at $59 USD per month or $588 USD per year.
In conclusion: don't fire your writer (yet)
All in all, Jasper.ai is a great tool for when you struggle with coming up with ideas or when you need to beat the writer's block. It truly can boost your productivity and save you some valuable time. On the other hand, you should be careful about its limitations and never rely on it completely or else you might produce content that misinforms or misleads your readers. For this reason, I see Jasper.ai as a powerful tool to help writers rather than replace them.
FAQ
Is Jasper AI free?
If you use my referral link, you can subscribe to a free trial that allows you to use Jasper.ai for 5 days with a limit of 10,000 words that can be generated. Otherwise, Jasper is not free. You must choose between the Starter Plan and the Boss Mode. The former starts at $29 USD per month or $288 USD per year; the latter, $59 USD per month or $588 USD per year. Still, Jasper comes with a 5-day money back guarantee.
How does Jasper AI work?
Jasper is an AI based on GPT-3, which is a deep learning-based technology that creates high-quality content. Fortunately, Jasper provides you with an easy-to-use interface so that you don't have to understand much about the technology that powers it. Nonetheless, if you are interested in knowing more, I can only suggest that you dig the subject further on your favorite search engine.
Is Jasper AI worth it?
I believe it's worth it if you set your expectations straight. Remember that Jasper is an AI and not a human writer. If you plan on writing long-form content such as articles, blog posts or other informative content, you will definitely need to fact check the text generated by the AI, which might be in itself time-consuming.