In this short tutorial, I will explain how to export your private keys out of your Multibit Classic wallet. This tutorial does not apply to Multibit HD.
Your private keys prove your ownership of your Bitcoins. If you share them with anyone, they too will gain ownership of the Bitcoins and be able to spend them. It will be impossible for you to revert any transactions they might do and no one – I mean, no one! – will be able to help you. In other words, tread carefully!
Open Multibit and make sure your wallet is selected. In the menu, click on Tools and on Export Private Keys.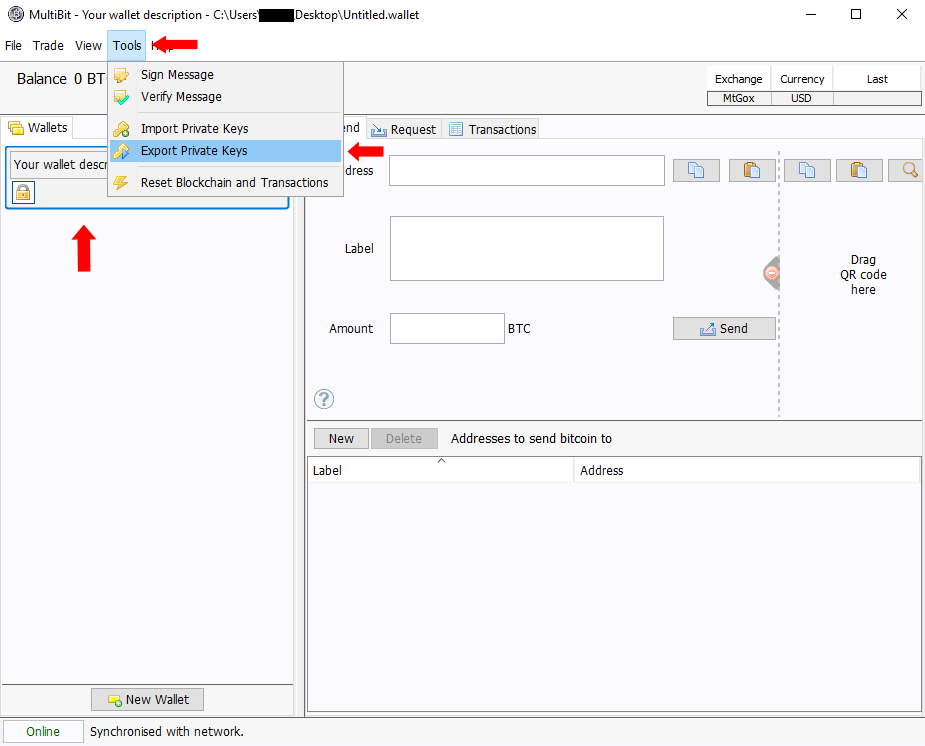 A tab named Export Private Keys will appear. In the Wallet password text box, enter your wallet's password. Click on Export to… and choose where your private keys will be exported. Select Do not password protect export file and click on Export private keys.
Have you lost your password? I offer a service where I help you recover your wallet's password. I can recover any password that is 7 characters or less. I can recover a password that is between 8 and 12 characters if you have a fair idea of what you might have used. I charge a 15% fee on the recovered Bitcoins. You don't have to pay me if I don't succeed. You can write to me at contact@pascal-bergeron.com for more information.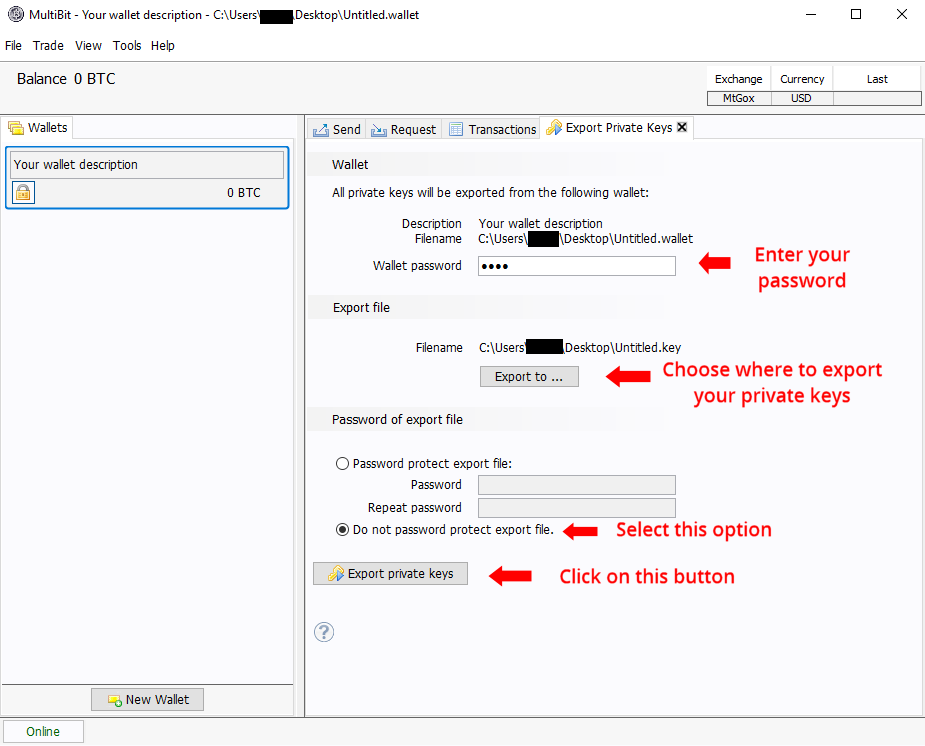 Your private keys will be exported to a file at your chosen location. Open it. Your private keys will be listed on the left.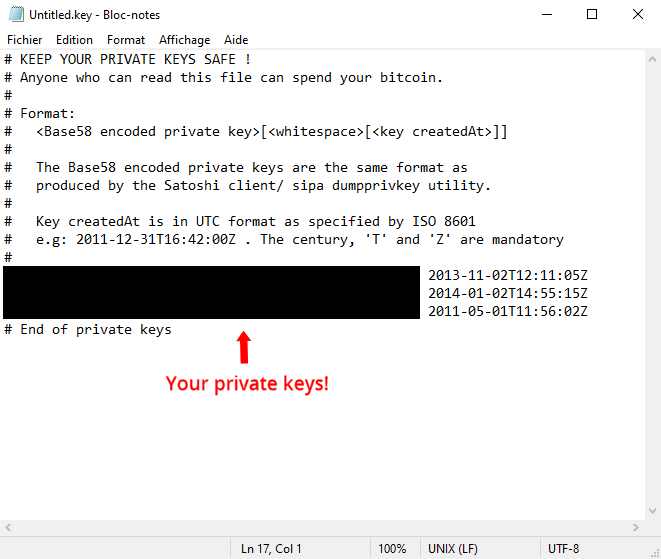 Keeping an unencrypted file with your private keys is hazardous! Once you don't need it anymore, delete it.