A few months ago, my friend was on the lookout for a real-time tracker that they could use to monitor valuables if they were ever robbed. As such, it needed to be small and lightweight so a thief could easily overlook it. Moreover, since the valuables are spread over a large geographical area, they wanted the tracker's battery to last a long time so they wouldn't have to recharge it repeatedly.
Through my research, I stumbled upon the Tracki GPS. Measuring 4.45 x 3.81 x 1.38 cm and weighing 35 g, it is both small and lightweight; however, many negative comments can be found regarding its battery autonomy. Nonetheless, I decided to give it a try and I'm going to share with you my review of the Tracki GPS. I hope it will help you decide whether this tracker is the right one for your needs!
How does the Tracki GPS pinpoint its location?
The tracker relies on GPS technology to pinpoint its location. If it's unable to detect a GPS signal (because it is, for instance, enclosed in materials such as metal or thick concrete), it will make calculations based on the Wi-Fi signals in the area. Should that fail, it will rely on GSM triangulation. Each method is progressively less accurate, as shown in the table below; thus, the tracker should be set up to maximize GPS signal reception.
| Method | Location accuracy |
| --- | --- |
| GPS | From 5 m to 20 m |
| Wi-Fi | From 20 m to 100 m |
| GSM | From 100 m to several km |
The tracker communicates its location through cellular data. As such, it works no matter the distance between you and the tracker. You don't need to buy a SIM card since it's already provided with the device, but you will need to pay a monthly plan as you do with your mobile phone.
The company behind the tracker states that it can be used in 185 countries. I cannot verify this claim as I could only test the tracker in my home country, Canada. That being said, I assume it works well in the United States and in most Western countries.
How much does the Tracki GPS cost?
The Tracki GPS is available on its website for about 29 USD. Once you receive it, you will need to activate it online. This is simple as it's only a matter of entering numbers that can be found on the tracker's box or the tracker itself. Afterwards, you will have to choose your monthly plan, which you can pay for by credit card or PayPal. The pricing will depend on three factors:
How often you want the tracker to update its current location.
How many months you are willing to pay in advance, if at all.
How many trackers you are using.
Each tracker requires its own monthly plan. As of writing these lines, the plans are, for one tracker:
| | Month-by-month | Prepaid 6 months | Prepaid 1 year | Prepaid 2 years |
| --- | --- | --- | --- | --- |
| > 5 sec updates | 34.95 USD | 29 USD x 6 | 24.49 USD x 12 | 17.46 USD x 24 |
| > 15 sec updates | 29.95 USD | 24.86 USD x 6 | 20.97 USD x 12 | 14.96 USD x 24 |
| > 30 sec updates | 24.95 USD | 20.71 USD x 6 | 17.47 USD x 12 | 12.46 USD x 24 |
| > 60 sec updates | 19.95 USD | 18.59 USD x 6 | 13.92 USD x 12 | 9.96 USD x 24 |
No matter the plan you pick for your tracker, you are capped to 30 SMS alerts per month. If you would like more, you will need to purchase a monthly add-on. They are: 100 extra SMS alerts for 5.95 USD, 200 for 9.99 USD and 500 for 19.99 USD. No such limits exist for alerts sent through emails and push notifications.
Bulk discounts are available for the monthly plans if you use at least 10 trackers. However, they are not applied automatically and you need to contact customer support to benefit from them. The bulk discounts are as follows:
| Number of trackers | Discount |
| --- | --- |
| > 10 | 15 % |
| > 25 | 20 % |
| > 50 | 25 % |
| > 100 | 30 % |
| > 500 | 35 % |
What are the features available on the Tracki GPS?
The Tracki GPS comes with the following items:
The tracker itself. It has a power button and three alert buttons: left arrow, SOS and right arrow.

A 600 mAh battery.

A plain battery cover, a battery cover with a clip, a battery cover with a magnet, and adhesive velcro. A miniature screwdriver with screws are included.

A lanyard, which can also be used as a keychain.

A water-resistant silicon cover.

A USB charging cable.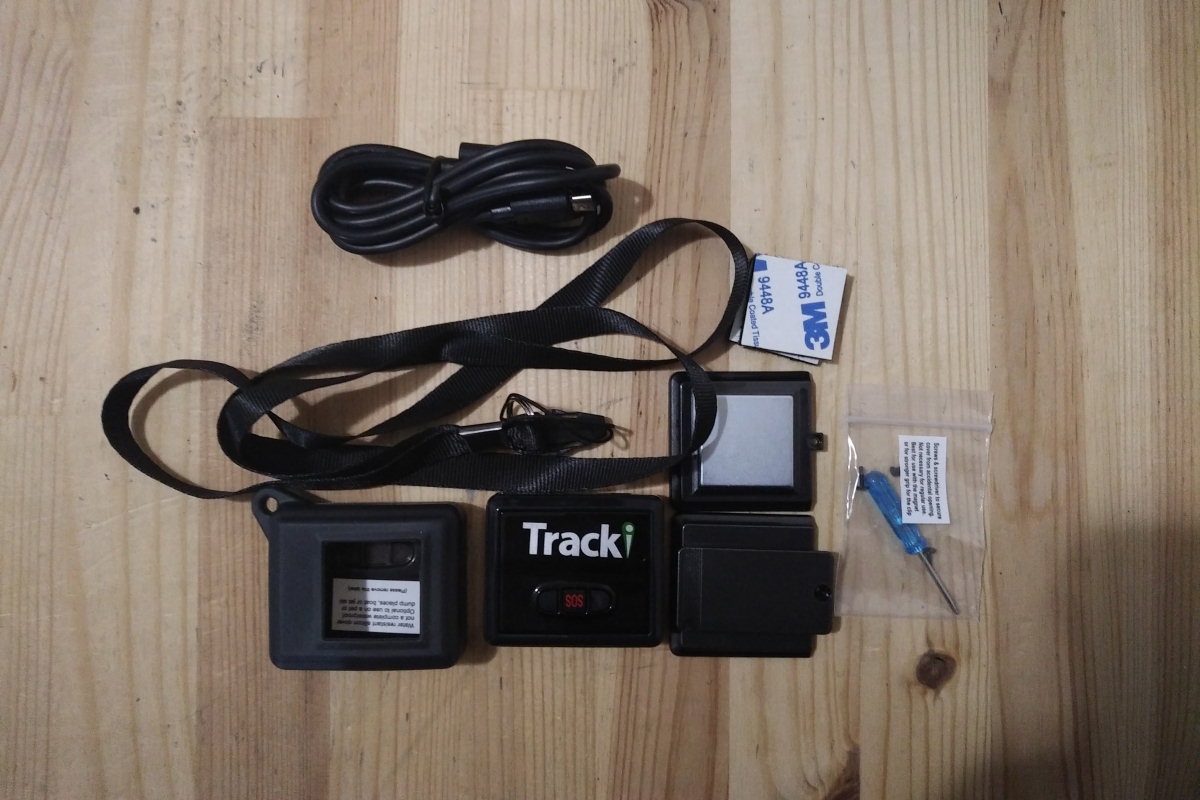 Up to 99 trackers can be managed under a single account through a web interface or a mobile app. Each tracker still requires their own monthly plan. Both interfaces share similar functionalities and very few features are exclusively on one or the other.
Video tutorials are available on the Tracki GPS's website. I recommend you watch the video on how the tracker communicates through lights and sounds because it's not always easy to know its current state. A cheat sheet is also obtainable on this link.
Once you are logged into your account, you will be presented with a list and a map of all your active trackers. You can identify them through custom names and pictures. Below, here are the available features.
Receive alerts when your tracker is on the move
You can receive alerts (by SMS, email and push notification) whenever your tracker enters or exits a virtual geo-fence, starts moving or reaches a speed limit threshold. For these features to work properly, your tracker must have good GPS signal reception. Otherwise, it might fall back on Wi-Fi or GSM and erroneously believe it has moved. These false alerts happened a few times during my tests and might be a deal breaker depending on your tracker's usage.
Manage your battery autonomy
They are three features that allow you to manage your battery autonomy.
First, you can change how often the tracker updates its current location. The smallest interval possible depends on your monthly plan. However, you can choose larger intervals, such as once every 2, 5 or 10 minutes or even once every 1, 2 or 4 hours. Larger intervals are easier on the battery.
Second, you can have the tracker sleep when it's not moving. If you are in a similar situation as my friend where the tracker isn't supposed to move unless a robbery is occurring, this will do wonders for your battery. Otherwise, your mileage may vary.
Third, you can be alerted (by SMS, email and push notification) whenever the battery is low on power so you can recharge it before it dies.
Share the tracker's location
You can create a link for other people to see your tracker's location. The link is read-only: nobody will be able to change your settings. You can set it up so that the link expires automatically after a certain period of time.
View your tracker's history
This feature allows you to view your tracker's history based on a specific period. Each location update is displayed as a point on a map with various information such as the date and time, the address, the longitude, the latitude, the speed, the battery life, etc. The updates can be exported into a CSV file. Thanks to the playback feature, you can see the tracker's route unfold as if you were watching a video.
Send alerts from the Tracki GPS
The Tracki GPS has three alert buttons: the left arrow, the SOS and the right arrow. All of them can be pressed to send you an alert (by SMS, email and push notification), but whereas the SOS is used to warn you of a problem, the exact meaning of the left and right arrows is up to you.
Find your phone with the Tracki GPS
Though this option is deactivated by default, you can configure your Tracki GPS so that whenever the right arrow is pressed, your phone rings. This can be useful if you need to find your lost phone.
How to extend the Tracki GPS's battery autonomy?
Because of its small size, the Tracki GPS comes with a battery of only 600 mAh. Depending on your usage, your tracker might only last a few days before it needs to be recharged. This may or may not be an issue for you. It was for us – the less often we have to recharge the battery, the better it is.
The first step I took was to have the tracker sleeps whenever it's not moving. This made a world of difference as my friend's valuables are supposed to be immobile. However, it may not be as beneficial if you are tracking something that is regularly moving, such as vehicles or people.
The second step I took was to order the 3500 mAh battery extender on the Tracki GPS's website. It is almost 6 times more powerful than the original battery and is of major help, even more so with the tracker set to sleep when it's not moving. It costs about 39 USD. However, the battery extender has two drawbacks you should be aware of.
First, the battery extender is sold alongside a magnetic waterproof box. Customer support has confirmed that you must buy them together as the waterproof box is specifically tailored to the battery extender. Yet, the latter can work without the former, so if you don't want it, you end up wasting money.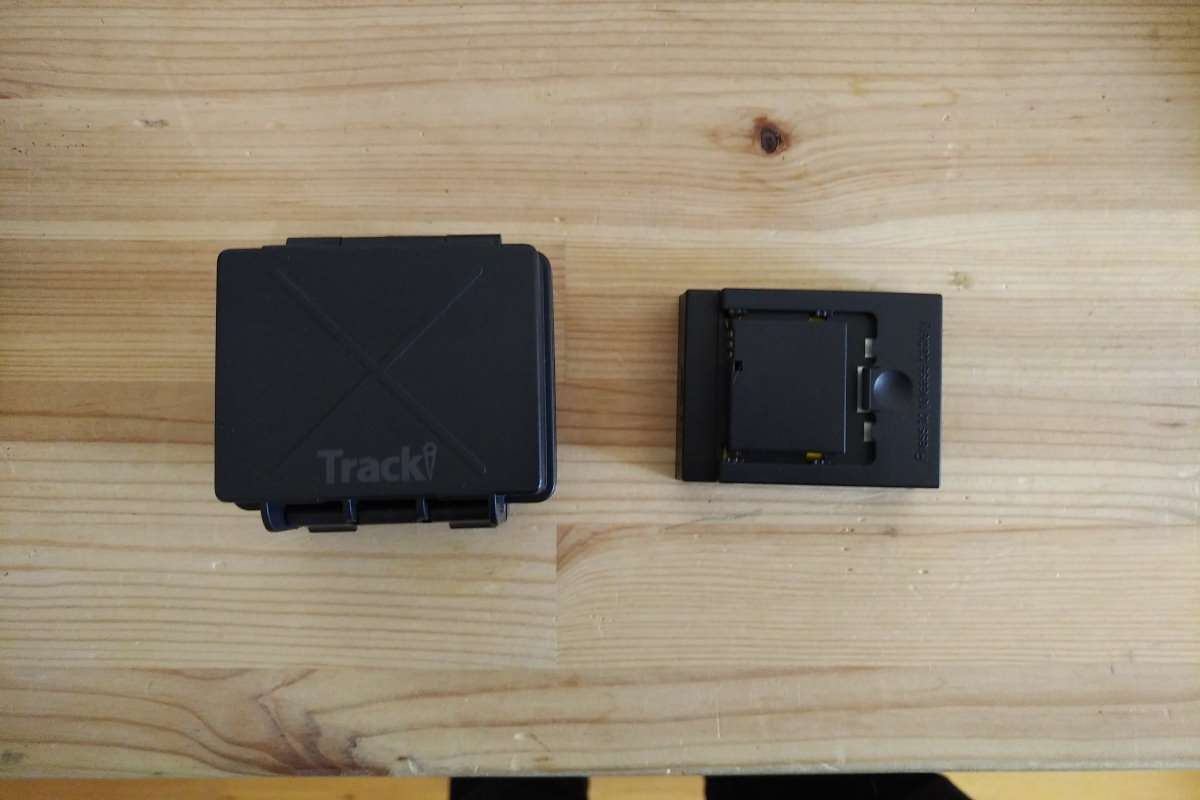 Second, the battery extender makes the Tracki GPS bulkier while giving it an irregular shape. The shape can be smoothed out by inserting the battery extender inside the waterproof box, but it makes the tracker even bulkier. This may be a deal breaker if the size of the tracker is of the uttermost importance.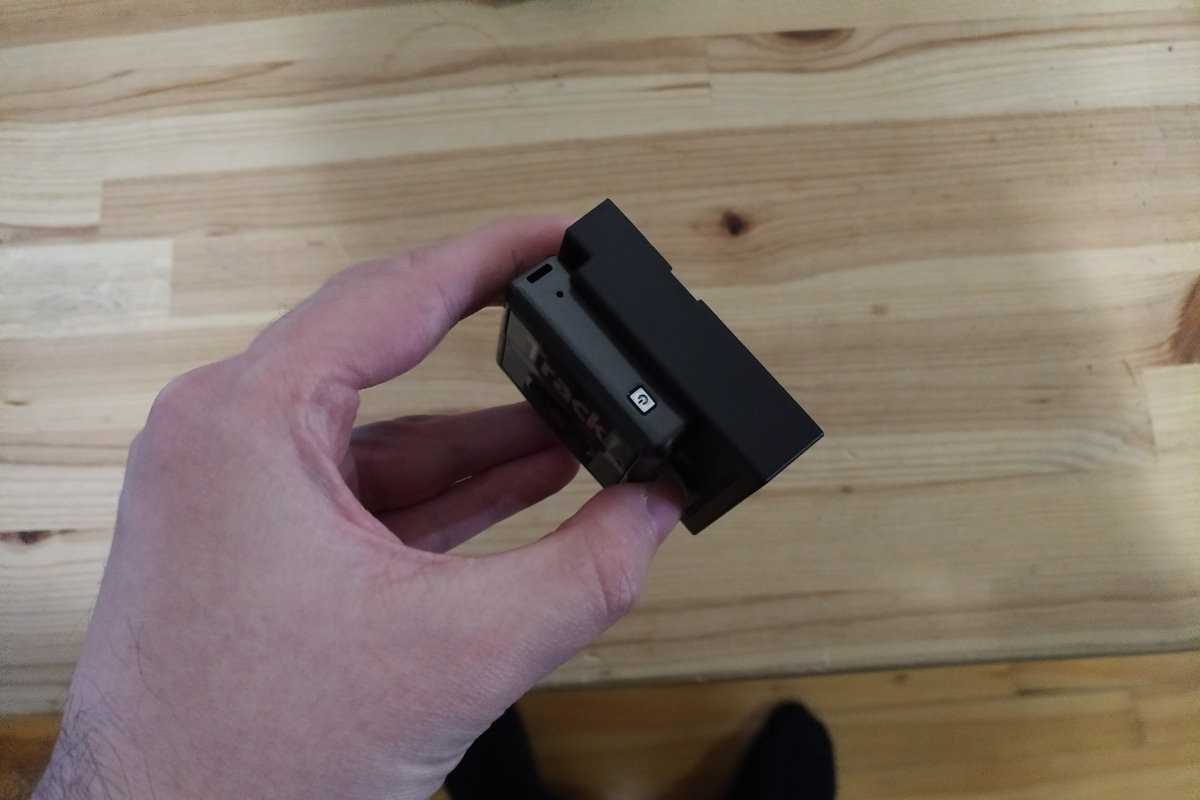 Alternatively, if you are using the Tracki GPS to track a vehicle, you can buy a wiring kit to connect the tracker to the vehicle's power source and fully bypass the battery. I did not test it, but it may be useful to you.
Conclusion: is the Tracki GPS worth it?
I have found that the Tracki GPS's main weakness is its battery autonomy. Thankfully, we were able to mitigate this issue by ordering the battery extender and configuring the tracker to sleep whenever it's not moving. These fixes may or may not apply to your situation, but they did the trick for us.
Moreover, I'm unsure I would trust the features meant to alert you whenever the Tracki GPS is on the move. If your tracker does not have solid GPS signal reception, you might receive false alerts like I did during my tests.
Beyond these two problems, the Tracki GPS is a fine device and we ended up ordering several of them to monitor my friend's valuables. We needed our tracker to be small and lightweight and the Tracki GPS fits the bill. We were also happy by how easy the web interface and mobile app were to navigate. Put simply, the tracker just works!